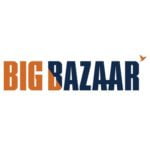 Big Bazaar
2001
Founded
4000+
Employees
Not Mentioned
Avg. Salary
About Company
Big Bazaar is a household name that is used synonymously with 'Retail' in India. We represent the requirements of a typical Indian home. Founded in 2001 by Kishore Biyani, we as a retail chain operate under the parent organisation – Future Group – that holds a significant prominence in the Indian retail and fashion sectors.
Big Bazaar is not just another hypermarket; it caters to every need of your family. Where Big Bazaar scores over other stores is its value for money proposition for Indian customers. We guarantee the best products at the best prices. With the ever-increasing array of in-house brands, we have opened doors in the world of fashion and general merchandise, including home furnishings, utensils, crockery, cutlery, sports goods and much more at prices that will surprise you.
Future Retail Limited brings Big Bazaar online as a part of the evolution of Retail 3.0. We incorporate the New Retail experience which will combine your physical world with a supreme digital experience enabling you to shop with no bounds.
Company Details