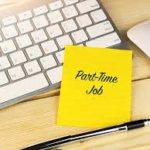 Earn 10 To 15,000 Per Month Income – Part Time Job Work From Home
JobNovo's Recent Job Searches
Job Description
If you want to earn online income 4 to 5 hours in a daily bases , you can earn handsome income.
Its online work. Work from home .
Any one can join us .
No required qualification ,education .
Skills:
Responsibilities
Need to complete the given projects in given time.
Requirements
No education , No experience qualification required.
JobNovo's Recent Job Searches
Job Summary
Salary
20k - 28k INR, 24k - 31k INR, 35k - 45k INR, 40k - 49k INR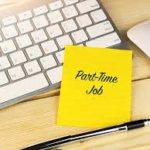 Contacts
Forever living products company.stablished in PHONIX, ARIJONA, (USA).
Phone: 9671738128
Similar Jobs
The largest community on the web to find and list jobs that aren't restricted by commutes or a specific location.
Xcrino Business Solutions Pvt. Ltd.
•
Office

Position: Laravel DeveloperOverview: We are seeking a skilled Laravel Developer to join our growing team. The ideal candidate will have experience with Laravel framework and be able to develop efficient and high-quality web applications. You will be responsible for designing, coding, and implementing web-based software solutions, as well as collaborating with other software developers, business analysts, and project managers.Responsibilities: • Design, develop, and maintain web-based software solutions using Laravel PHP frameworks • Write clean, efficient, and well-documented code • Collaborate with cross-functional teams to identify, analyze, and solve software problems • Participate in code and design reviews to maintain the high quality and performance of all deliverables • Develop and maintain RESTful APIs and integrations with third-party services • Build and maintain scalable and highly available applications that meet performance and security standards • Follow agile development methodologies and participate in all phases of the software development life cycle • Stay up-to-date with emerging technologies and best practices in software developmentRequirements: • Bachelor's degree in computer science, software engineering, or related field • Strong experience with Laravel PHP framework • Proficient in PHP, MySQL, HTML, CSS, JavaScript, and jQuery • Familiarity with modern front-end frameworks such as Vue.js or React.js • Experience with version control tools such as Git • Strong knowledge of UNIX/Linux environments • Excellent problem-solving skills and attention to detail • Strong communication and collaboration skillsIf you are an experienced Laravel Developer who enjoys working in a fast-paced environment and is passionate about delivering high-quality software solutions, we encourage you to apply for this exciting opportunity.