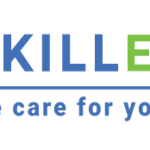 Graphic Designer Vacancy – Work From Home
JobNovo's Recent Job Searches
Job Description
SKILLEDGE 4.0 Edutech Pvt. Ltd hiring for graphic designer vacancy. Remote & work from home recruitment, Hour basic salary.
Skills:
Responsibilities
Enhance Profile or Portfolio is a must.

Handling Daily Social Media Creatives, Newsletter Designs, Brouchers and other design requirements.
Requirements
Should know Canva / Adobe Illustrator / Adobe Photoshop.

Adobe after effects / Adobe Premiere Pro will be an add on.

Required more than 6 Months experience in graphics.
Other Points
Salary: ₹700.00 – ₹1,500.00 per hour

Work remotely from home or from anywhere.

Contact Employer at +91 8149114749
JobNovo's Recent Job Searches
Job Summary
Commission, Freelance, Part Time
Job Type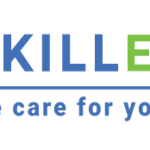 About
We are a team of SKILL practitioners – TeacherPreneur to Product Strategist to Digital experts – who believe and execute JOB SPECIFIC skill training to Job seekers and Job Creators. The courses are developed and executed to provide 100% SKILLING for a particular Job role, ensuring GUARANTEED EMPLOYABILITY.
View company profile
Contacts
E-502, Ganesham E, Pimple Saudagar, Pune Maharashtra- 411027
Phone: +91-7769949502
Similar Jobs
The largest community on the web to find and list jobs that aren't restricted by commutes or a specific location.
Manual tester job vacancy.

forever living products
•
Home

MY PROJECT IS BASED ON DIGITAL MARKETING.

APPCULT CONSULTANCY.CO
•
Home, Office, Remote

Business Development executive / manager.