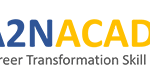 Placement Coordinator Vacancy At A2N Academy
JobNovo's Recent Job Searches
Job Description
A2N Academy urgently required placement coordinator Vacancy to handle our partners and partners network.
Skills:
Responsibilities
Network with potential recruitment and hiring partners to develop and extend our pool of hiring partners.

Provide end to end career guidance services to our graduating students and equip them with everything they need to crack and land jobs with our hiring partners.

Plan and set up hiring drives and events to increase chances of our students to crack interviews and be job ready.

Ideate and execute strategies to grow the hiring partner network.

Be well-informed with the current and latest developments and trends in the placement space for tech courses.

Provide detailed feedback to students after interviews and also gather feedback from recruiters to improve the process.
Requirements
Any degree / diploma holders can apply.
JobNovo's Recent Job Searches
Job Summary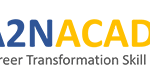 About
A2N Academy. We wish to provide technical knowledge that transforms individuals' careers in the software industry and builds their confidence.
View company profile
Contacts
265, 2ND Floor, 1ST Main, 6th Cross Rd Domlur, Bengaluru, Karnataka 560071
Phone: +91-9845366616
Similar Jobs
The largest community on the web to find and list jobs that aren't restricted by commutes or a specific location.
Xcrino Business Solutions Pvt. Ltd.
•
Office

Position: Laravel DeveloperOverview: We are seeking a skilled Laravel Developer to join our growing team. The ideal candidate will have experience with Laravel framework and be able to develop efficient and high-quality web applications. You will be responsible for designing, coding, and implementing web-based software solutions, as well as collaborating with other software developers, business analysts, and project managers.Responsibilities: • Design, develop, and maintain web-based software solutions using Laravel PHP frameworks • Write clean, efficient, and well-documented code • Collaborate with cross-functional teams to identify, analyze, and solve software problems • Participate in code and design reviews to maintain the high quality and performance of all deliverables • Develop and maintain RESTful APIs and integrations with third-party services • Build and maintain scalable and highly available applications that meet performance and security standards • Follow agile development methodologies and participate in all phases of the software development life cycle • Stay up-to-date with emerging technologies and best practices in software developmentRequirements: • Bachelor's degree in computer science, software engineering, or related field • Strong experience with Laravel PHP framework • Proficient in PHP, MySQL, HTML, CSS, JavaScript, and jQuery • Familiarity with modern front-end frameworks such as Vue.js or React.js • Experience with version control tools such as Git • Strong knowledge of UNIX/Linux environments • Excellent problem-solving skills and attention to detail • Strong communication and collaboration skillsIf you are an experienced Laravel Developer who enjoys working in a fast-paced environment and is passionate about delivering high-quality software solutions, we encourage you to apply for this exciting opportunity.