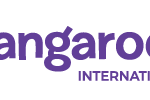 Preschool Teachers Required Urgently For International School
JobNovo's Recent Job Searches
Job Description
Female teachers required urgently for a International preschool to teach kids. Handsome salary grantee according to your talent and skills .
Skills:
Responsibilities
Greet and welcome parents to the kindergarten.

Should handle new student enrollment inquiries, admission confirmation & maintain and update Excel sheet with student record, attendance, books & accessories.

Organizing events including festivals, motor skills enhancing activities, small games in class and group workshops.

Motivating and stimulating children's creativity & learning abilities.

Supervising and Organizing Play and work activities.
Requirements
Only Female Candidates can apply.

Minimum qualification – Any graduate / Diploma Responsibilities and Duties

Good communication skills and fluency in English.

Good Personality, Presentable and Greeting skills.

Good knowledge of Phonics ( alphabets, numbers).

Good knowledge of using Teaching Aids-related information (shape, color, counting etc.).

Should be good in Singing, Dancing, craft & creative hands-on activities.

Should know Classroom management & managing Parents-Teacher meetings.

1 Year Teaching Experience preferred TTC / Montessori preferred.
JobNovo's Recent Job Searches
Job Summary
Freelance, Full Time, Part Time
Job Type
Entry level
Bachelor's (Preferred)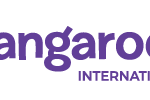 About
Preschool Teachers Required Urgently For International School Viewed 1,107 times JobNovo's Recent Job Searches earn money online earn real money online job hiring employment 2023 earn money on internet jobs...
View company profile
Contacts
Victoria plaza, 3rd floor Unit 3-B and 5th floor 501A and 502B, SV road, Santacruz West, Mumbai 400054.
Phone: +919145121888
Similar Jobs
The largest community on the web to find and list jobs that aren't restricted by commutes or a specific location.
Xcrino Business Solutions Pvt. Ltd.
•
Office

Position: Laravel DeveloperOverview: We are seeking a skilled Laravel Developer to join our growing team. The ideal candidate will have experience with Laravel framework and be able to develop efficient and high-quality web applications. You will be responsible for designing, coding, and implementing web-based software solutions, as well as collaborating with other software developers, business analysts, and project managers.Responsibilities: • Design, develop, and maintain web-based software solutions using Laravel PHP frameworks • Write clean, efficient, and well-documented code • Collaborate with cross-functional teams to identify, analyze, and solve software problems • Participate in code and design reviews to maintain the high quality and performance of all deliverables • Develop and maintain RESTful APIs and integrations with third-party services • Build and maintain scalable and highly available applications that meet performance and security standards • Follow agile development methodologies and participate in all phases of the software development life cycle • Stay up-to-date with emerging technologies and best practices in software developmentRequirements: • Bachelor's degree in computer science, software engineering, or related field • Strong experience with Laravel PHP framework • Proficient in PHP, MySQL, HTML, CSS, JavaScript, and jQuery • Familiarity with modern front-end frameworks such as Vue.js or React.js • Experience with version control tools such as Git • Strong knowledge of UNIX/Linux environments • Excellent problem-solving skills and attention to detail • Strong communication and collaboration skillsIf you are an experienced Laravel Developer who enjoys working in a fast-paced environment and is passionate about delivering high-quality software solutions, we encourage you to apply for this exciting opportunity.