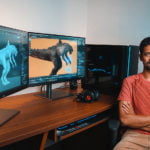 VFX Compositor Job Vacancy – Cine Field Jobs
JobNovo's Recent Job Searches
Job Description
Resonance Digital movie editing company urgently required for VFX compositor. Movie VFX Compositor Job Vacancy.
Skills:
Responsibilities
VFX Compositors must have a complete understanding of the VFX workflow and the communication skills to manage shots with other artists, while also occasionally presenting their work to clients.

Some of their responsibilities will include compositing live action and CG, blue/green screen keying, camera tracking, photoreal CG asset integration, set extensions with matte painting projections and paint / rotoscoping.
Requirements
Desired Experience: 3 to 7 years in the VFX Industry

A degree course in VFX or equivalent professional experience

Advanced Experience in Compositing with Nuke for complex VFX projects.

Excellent people and communication skills.

A strong creative eye and artistic skills.

Sound aesthetic with good understanding of colour, light and photography Strong problem-solving skills.

A team player with a great attitude Dependable and flexible.

Takes feedback and direction well.

Ability to work under tight deadlines.

Strong understanding of colorspace / LUT pipeline.

Advanced knowledge of compositing multi-channel EXR and Deep EXR.

Excellent understanding of 2D and 3D tracking.

Excellent knowledge of Nuke.
Other Points
Email your updated resume to recruiter@resonancedigital.in
JobNovo's Recent Job Searches
Job Summary
Full Time, Part Time
Job Type
Salary
24k - 31k INR, 35k - 45k INR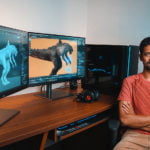 About
Resonance Digital. Resonance Digital was founded in 2016 with the express purpose of shaking up the visual entertainment services. Our motto - 'Reality is just an illusion' is not just a statement but a philosophy that everyone at Resonance follows.
Contacts
F-802, Lotus Corporate Park, Off Western Express Highway, Goregaon East, Mumbai, India.
Phone: +917800908000
Similar Jobs
The largest community on the web to find and list jobs that aren't restricted by commutes or a specific location.
Xcrino Business Solutions Pvt. Ltd.
•
Office

Position: Laravel DeveloperOverview: We are seeking a skilled Laravel Developer to join our growing team. The ideal candidate will have experience with Laravel framework and be able to develop efficient and high-quality web applications. You will be responsible for designing, coding, and implementing web-based software solutions, as well as collaborating with other software developers, business analysts, and project managers.Responsibilities: • Design, develop, and maintain web-based software solutions using Laravel PHP frameworks • Write clean, efficient, and well-documented code • Collaborate with cross-functional teams to identify, analyze, and solve software problems • Participate in code and design reviews to maintain the high quality and performance of all deliverables • Develop and maintain RESTful APIs and integrations with third-party services • Build and maintain scalable and highly available applications that meet performance and security standards • Follow agile development methodologies and participate in all phases of the software development life cycle • Stay up-to-date with emerging technologies and best practices in software developmentRequirements: • Bachelor's degree in computer science, software engineering, or related field • Strong experience with Laravel PHP framework • Proficient in PHP, MySQL, HTML, CSS, JavaScript, and jQuery • Familiarity with modern front-end frameworks such as Vue.js or React.js • Experience with version control tools such as Git • Strong knowledge of UNIX/Linux environments • Excellent problem-solving skills and attention to detail • Strong communication and collaboration skillsIf you are an experienced Laravel Developer who enjoys working in a fast-paced environment and is passionate about delivering high-quality software solutions, we encourage you to apply for this exciting opportunity.