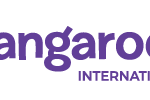 Kangaroo Kids Preschool
2000
Founded
Below 100
Employees
Not Mentioned
Avg. Salary
Linked Accounts
About Company
To spark human greatness in every single child by discovering and then nurturing each child's unique gift.
To create a learning environment that accommodates all individual learners providing them with opportunities to maximise their inherent potential.
Our ultimate and cherished dream is to capture the latest and most innovative learning and teaching techniques and to introduce them successfully in India and across the world. KKEL believes that children have a right to stress-free childhood, and we have shown that education can be a happy medium to gain knowledge. Learning can be and should be fun. Our belief is that all children should have the opportunity to experience the joy of discovery and develop a love for learning.
At Kangaroo Kids, we have stayed committed to the goals we set during our inception. This commitment has made us one of the best preschools, play schools, kindergarten and Montessori schools in India. The main objective behind clear goal-setting, has been to encourage and support the complete development of all our young learners, and to give them opportunities to discover their unique talents and unlock their potential. Staying committed to these goals, we have successfully managed to change the teaching-learning cycle and have helped our young learners grow into thinkers, innovators, lifelong learners, leaders and problem solvers.
The introduction of a holistic curriculum, has helped us oversee the development of all domains of a child – the head, the heart and the body. Our goals have helped us prepare all our learners for more rewarding and challenging futures. Through our goals, we have made learning at all our centres experiential, highly engaging, meaningful and effective. Our goals have also been able to provide our young learners with safe and supportive environments that are essential for a child's early learning and education.
Company Details