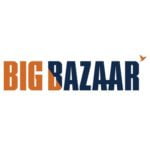 Big Bazaar Job Vacancy For Data Entry, Sales Executive, Back Office
JobNovo's Recent Job Searches
Job Description
Big Bazaar has positions open for Area Sales Executive For FMCG Posts in Across India.
All positions require a minimum Any Graduate, B.Ed & Post Graduate from any recognized Institution in India or abroad.
The closing date for applications is ASAP Interested persons should submit an application online with a resume and a cover letter.
Posts Name Area Back Office, Receptionist, Sales Executive, Data Entry, Store Manager, Security Guard.
Skills:
Requirements
Age Limit Minimum Age: 18 years Maximum Age: 40 years
Other Points
Benefits :- Medical , P.F ,ESIC , Flexible Hour

Salary: 15,560/- to 44, 980/- + PF + ESIC + Medical.
JobNovo's Recent Job Searches
Job Summary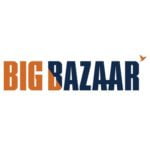 About
Big Bazaar is a household name that is used synonymously with 'Retail' in India. We represent the requirements of a typical Indian home. Founded in 2001 by Kishore Biyani, we as a retail chain operate under the parent organisation – Future Group – that holds a significant prominence in the Indian retail and fashion sectors.
View company profile
Similar Jobs
The largest community on the web to find and list jobs that aren't restricted by commutes or a specific location.
Xcrino Business Solutions Pvt. Ltd.
•
Office

Position: Laravel DeveloperOverview: We are seeking a skilled Laravel Developer to join our growing team. The ideal candidate will have experience with Laravel framework and be able to develop efficient and high-quality web applications. You will be responsible for designing, coding, and implementing web-based software solutions, as well as collaborating with other software developers, business analysts, and project managers.Responsibilities: • Design, develop, and maintain web-based software solutions using Laravel PHP frameworks • Write clean, efficient, and well-documented code • Collaborate with cross-functional teams to identify, analyze, and solve software problems • Participate in code and design reviews to maintain the high quality and performance of all deliverables • Develop and maintain RESTful APIs and integrations with third-party services • Build and maintain scalable and highly available applications that meet performance and security standards • Follow agile development methodologies and participate in all phases of the software development life cycle • Stay up-to-date with emerging technologies and best practices in software developmentRequirements: • Bachelor's degree in computer science, software engineering, or related field • Strong experience with Laravel PHP framework • Proficient in PHP, MySQL, HTML, CSS, JavaScript, and jQuery • Familiarity with modern front-end frameworks such as Vue.js or React.js • Experience with version control tools such as Git • Strong knowledge of UNIX/Linux environments • Excellent problem-solving skills and attention to detail • Strong communication and collaboration skillsIf you are an experienced Laravel Developer who enjoys working in a fast-paced environment and is passionate about delivering high-quality software solutions, we encourage you to apply for this exciting opportunity.