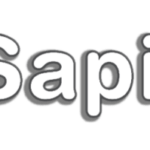 Health Care Assistant Job Vacancy At Sapient Global Services
JobNovo's Recent Job Searches
Job Description
What's in Sapient Global Services?
For regular employees, we offer an industry-leading benefits package that includes:
● Competitive Salary
● Opportunity for rapid career growth for Top Performers
● HMO with 2 free beneficiaries on Day One
● Shift Schedule (Day shift/Mid shift/Night shift)
● Pioneer, Non-voice, and Easy Accounts Available
● Free Coffee and Biscuits in the office
● Retirement/Life Insurance for Qualified Staff
● Incentives and Signing Bonuses & other Premium Benefits for you to enjoy.
Job Responsibilities:
● Follow standard operations and procedures.
● Recognize and escalate priority problems in accordance with Client standards.
● Ensure one call resolution prioritizing customer satisfaction.
● Perform basic troubleshooting when necessary.
Click Apply Now to start your application
Skills:
Other Points
Job Location: Quezon City, Philippines.

Company Details: " Sapient Global Services ". 3rd level, Lemon Square, EDSA-Munoz, Quezon City, Philippines

Who We Are: Sapient is the key to all your business outsourcing needs. Our main goal is to help companies focus on their core competencies by managing the critical routine aspects of their daily operations.

We are a Philippine-based outsourcing firm that provides a range of outsourcing services from consulting services, IT-enabled services, and call center services primarily catering small and medium based enterprises.

As an outsourcing firm, the primary goal of Sapient is to assist organizational companies and individuals to focus on their core competencies by managing critical routine aspects of their business operations.
JobNovo's Recent Job Searches
Job Summary
Salary
20k - 28k INR, 24k - 31k INR, 28k - 32k INR
Entry level
Communication Skills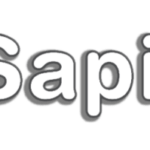 About
Sapient provides flexible staffing solutions and workforce management expertise to our organizations for every size, and we are seeking talented specialists to join our internal team.
Contacts
3rd level, Lemon Square, EDSA-Munoz, Quezon City, Philippines
Phone: +919949634193
Similar Jobs
The largest community on the web to find and list jobs that aren't restricted by commutes or a specific location.
HomeBaseWorks
•
Home, Remote

Work From Home, Office, College & Anywhere.

Varal Consultancy DMCC
•
Office, Remote

We are looking for a freelancer who can help us with onboarding suppliers to our portal. The task involves messaging potential suppliers on LinkedIn and convincing them to sign up to our portal. You will be given a list of suppliers that needs to be contacted which is stored in a Google sheet.